DESIGNERS
Introducing designers we focus on

METROCS is an interior products brand selling masterpiece design items with a long history originating in Japan and Europe. By handling items that do not become outdated due to the flow of time but rather increase their presence with each passing year, METROCS supports evolution of the lifestyles of a broad spectrum of users, transcending both generations and gender.
Selecting future masterpieces from among a range of outstanding products and creating a future for them is both our mission and our pleasure.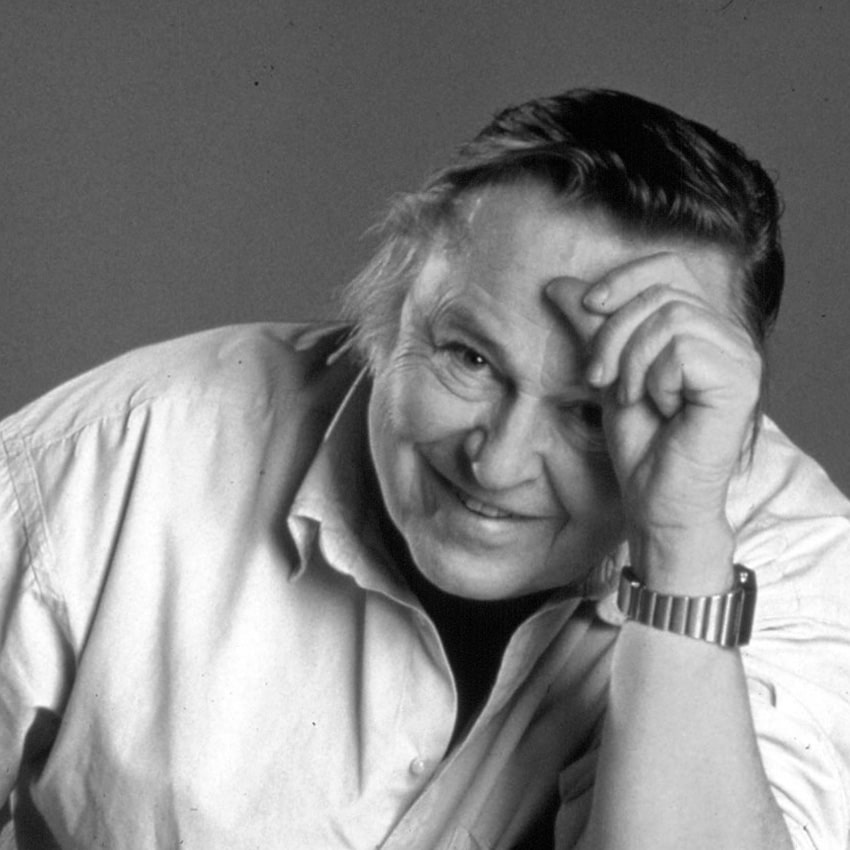 Eero Aarnio
1932-
Born in Helsinki, Finland. After graduating from the Institute of Industrial Arts of Helsinki in 1957, he established his own design studio in Helsinki in 1962. He subsequently focused mainly on the development of plastic products, creating numerous plastic chairs beginning with the most famous of Aarnio's works, the "Ball Chair." A designer who dramatically transformed the conventional concept of a chair through his exploration of plastic's potential, Aarnio received the American Industrial Design award in 1968 for his "Pastil Chair."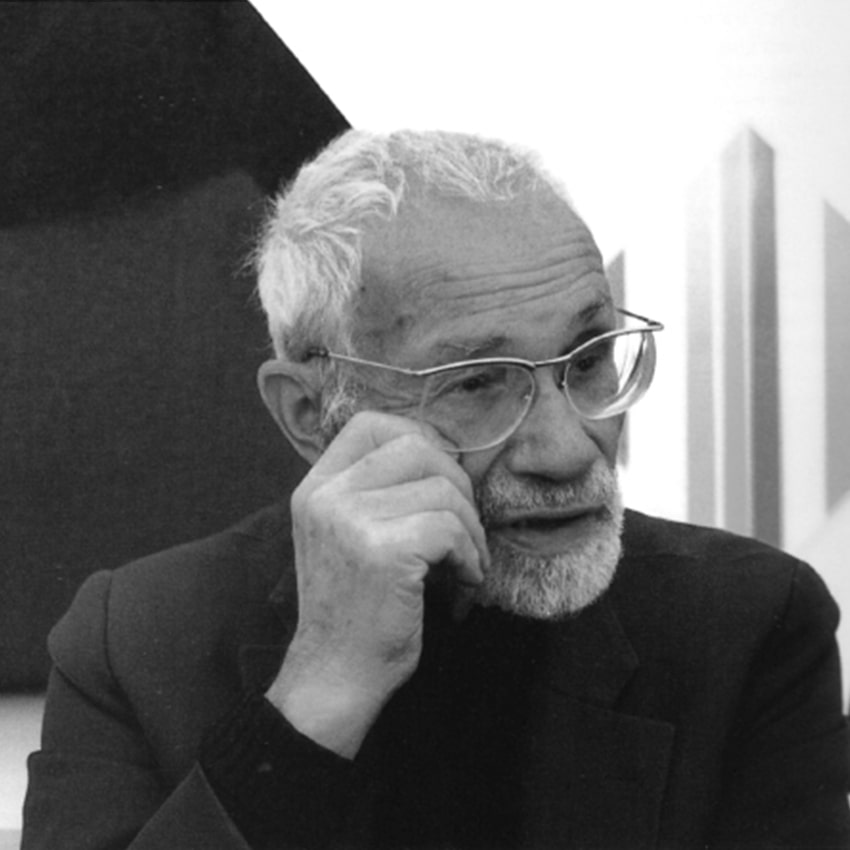 Max Bill
1908-1994
Born in Winterthur, Switzerland. For three years beginning in 1924, Bill studied silversmith in Zurich, after which he studied under Wassily Kandinsky and Paul Klee at Bauhaus. Bill wore many hats, including that of painter, sculptor, graphic artist, architect, and industrial designer. Later, determined to pass on the spirit of Bauhaus, he devoted himself to the founding the Ulm School of Design, where he would serve as the school's first chancellor. Consistently pursuing the creative process founded in "regularity" and "logic," today his theories have a profound influence on the worlds of design and art.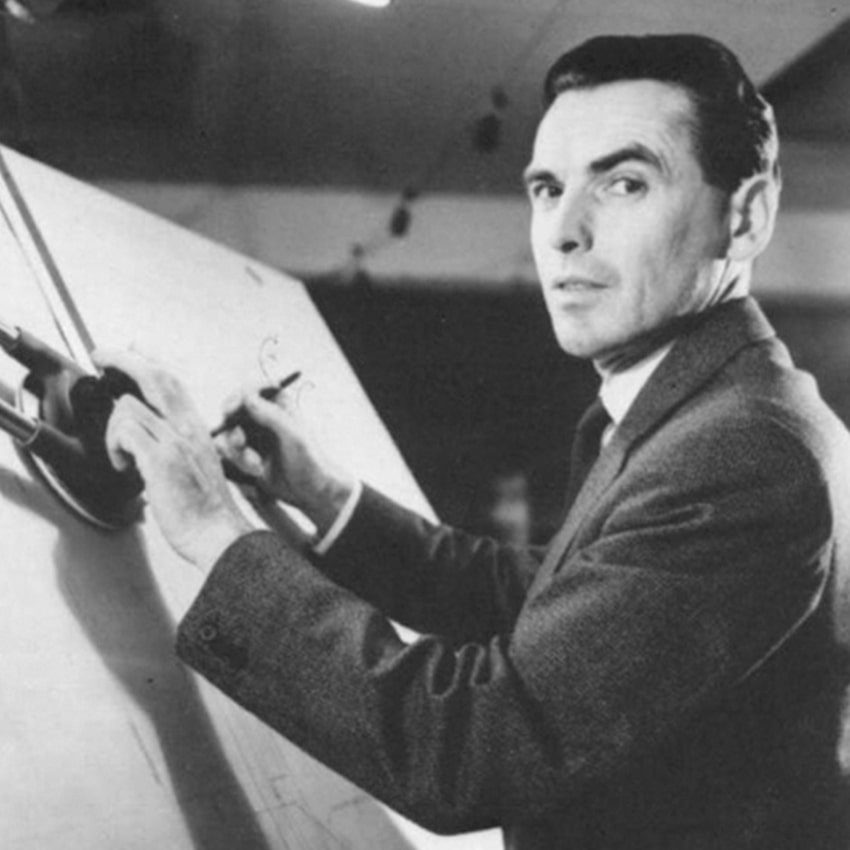 Cees Braakman
1917-1995
Born in Utrecht in the Netherlands, he began his career in 1934 at Pastoe, a furniture maker based in Utrecht. In 1947, he visited the U.S., where he was greatly inspired by the work of Ray and Charles Eames. When he returned to the Netherlands, he began creating a furniture series that melded modern designs with sleek elegance. In addition to his works kept at the Stedelijk Museum Amsterdam, an exhibition he held at a New York gallery in 2000 led to renewed worldwide interest in his work, making him one of the Netherlands' best-known designers.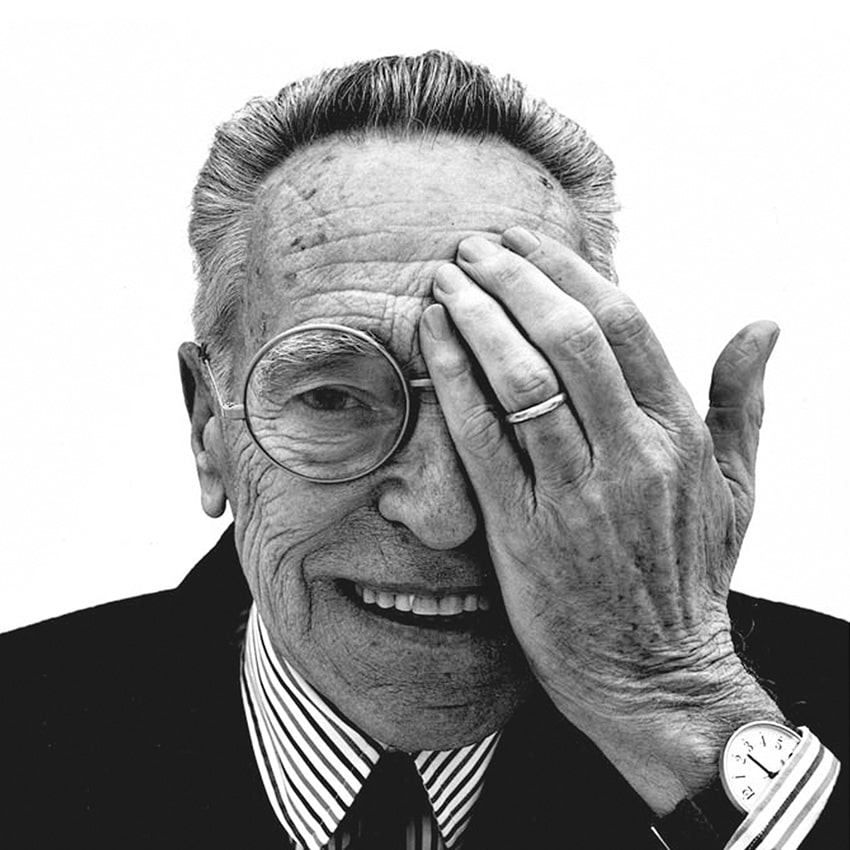 Achille Castiglioni
1918-2002
Born in Milano, Italy. After graduating from the Faculty of Architecture of the Politecnico di Milano, he joined the architectural design firm of his brothers Livio and Pier Giacomo and worked together with them on urban planning, architecture, exhibition, and product design projects. After Livio left to establish his own firm, Achille worked with Pier Giacomo, releasing the "Mezzadro" and "Sella" stools under the Zanotta brand in 1957. When FLOS was established in 1962, both brothers played leadership roles in the company's design department, delivering numerous cutting-edge masterpieces out into the world, including FLOS's "Arco" and "Taccia" lamps. After 1968, Achille worked alone, and from 1969 he poured his efforts into training the next generation of architects and designers as a teacher at the Politecnico di Torino, and then later as a professor at the Politecnico di Milano. During his lifetime, Achille Castiglioni received nine Compasso d'Oro industrial design awards as well as numerous other design awards. He was a pioneer of innovative industrial design in Italy.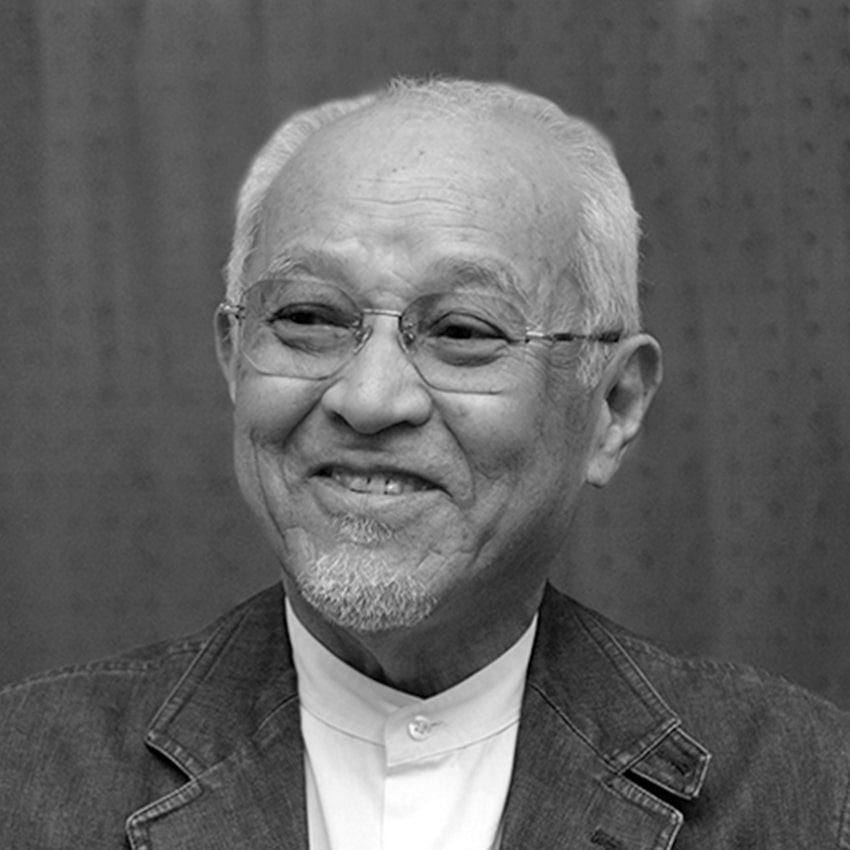 Daisaku Choh
1921-2014
Born in Manchuria. After the graduation from Tokyo University of the Arts, Daisaku Choh joined Sakakura Associates and did a good performance in an architectural design and a furniture design. In 1955, he worked with Katsuo Matsumura and Tadaomi Mizunoe on furniture design for International House of Japan. His "Persimmon Chair" was exhibited at the 12th Triennale di Milano in 1960 and helped the Japan booth won the gold award. In 1972, he established Choh Daisaku Architectural Design Office. Besides architectural design, he was very active in redesigning furniture he made himself before. He is one of the greatest designers with enormous influence in a Japanese field of design.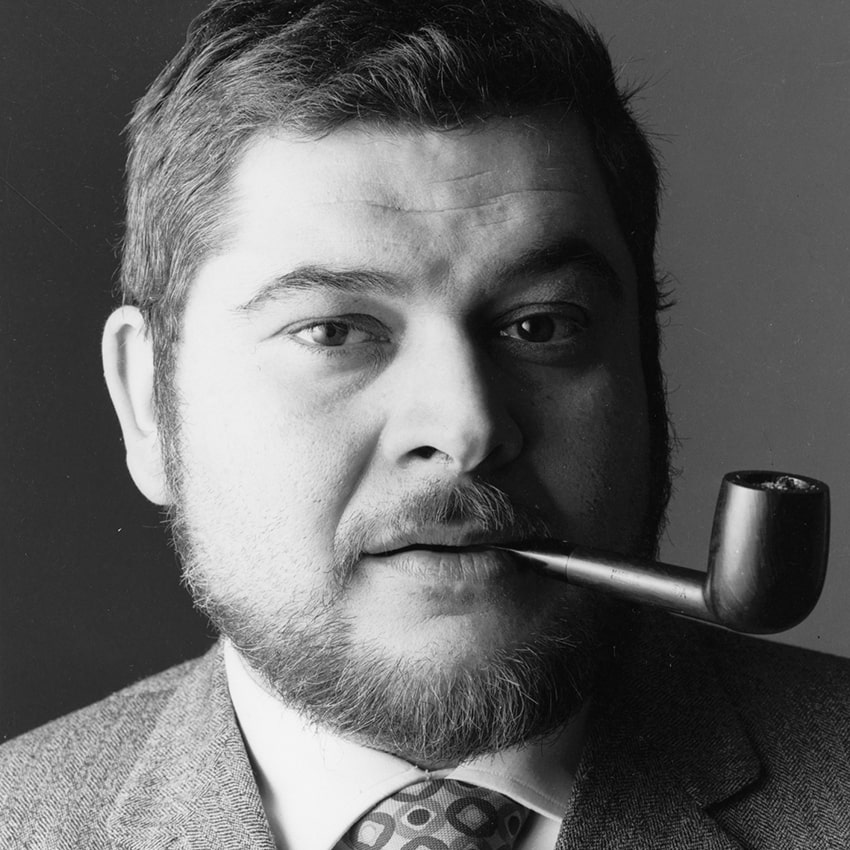 Joe Colombo
1930-1971
Born in Milan, Italy. In 1951 he started the avant-garde art group "Movimento Nucleare" and was active as an artist. In 1962 he opened his own design office in Milan, and he won the Compassod'Oro award for the "Acrilica" which was released by Oluce in the same year. Subsequently he worked on a variety of projects for furniture makers such as Bernini, Kartell, and Comfort, and at Visiona 1, which was held in 1969 in Germany, his designs for near-future movable housing were subjects of great attention. During the short span of 10 years leading up to his death in 1971 he left behind many famous works, establishing him as a pioneering designer who flew through the world of Italian interior design of the 60s like a comet.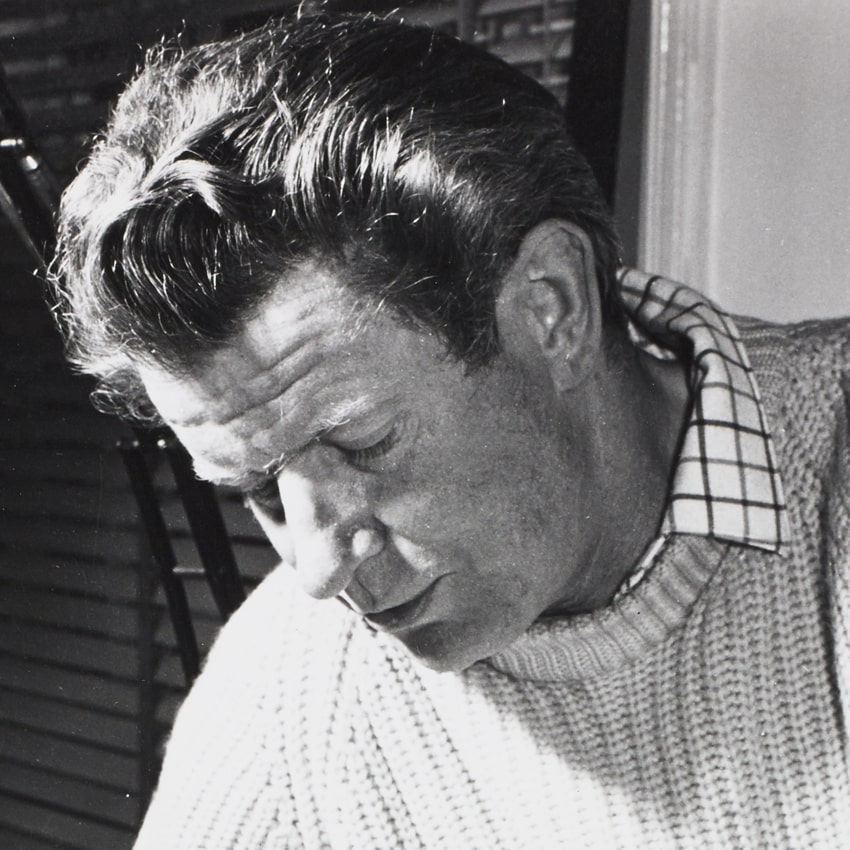 ©Robin & Lucienne Day Foundation
Robin Day
1915-2010
Born in Buckinghamshire, England. Robin Day graduated from the Royal College of Art in 1939. In 1948 he won First Prize for a jointly designed low-cost storage unit in the International Competition for Low-Cost Furniture Design held by MoMA. Subsequently undertaking numerous furniture designs, in 1963 he designed the world's first Polypropylene Chair, using injection-moulding technology to enable mass-production. His Poly chair became an international smash hit, with over 14 million sold since production began. Robin Day and his wife, textile designer Lucienne Day, are celebrated for bringing popular modern design to Britain.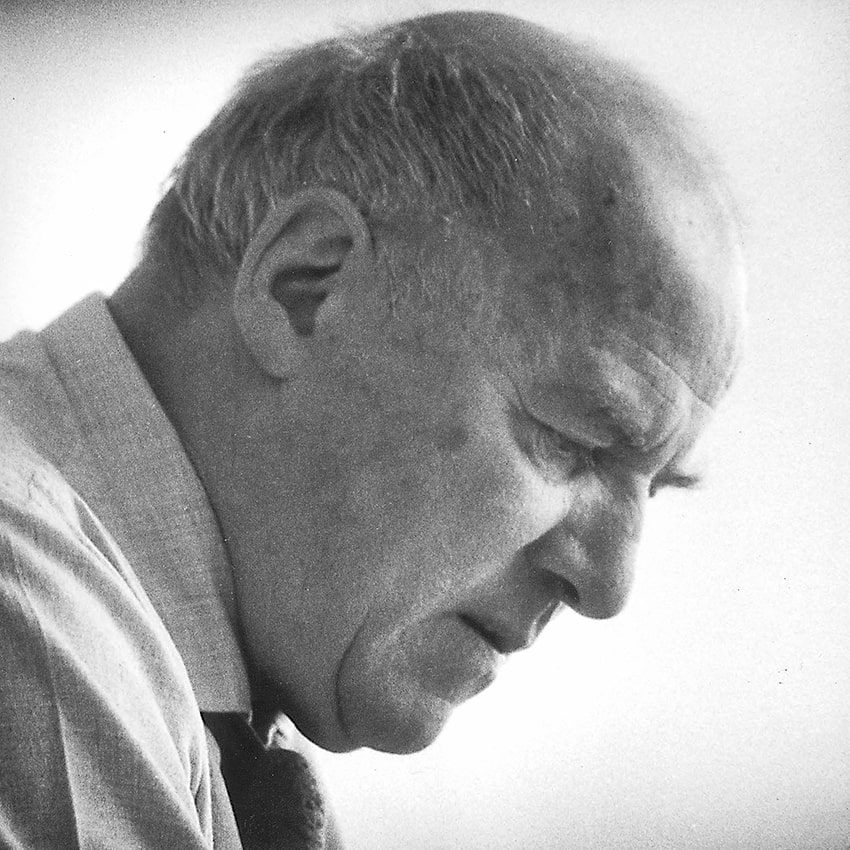 Egon Eiermann
1904-1970
Born in Potsdam, Germany. After graduating from high school, he gained experience in masonry, carpentry, and cabinetwork before studying architecture at university. He has many famous buildings including the Kaiser Wilhelm Memorial Church in Berlin, the Diet building in Bonn and the Olivetti Towers in Frankfurt but his German Pavilion at the Brussels international exposition in 1958 gained him international fame. He was appointed as an honorary member of the Royal Institute of British Architects as well as winning many awards such as the Grand Prize of the BDA, Federation of German Architects, and the Pour le Mérite of the German federal government. He is one of the most famous architects and product designers who had a large impact on the world of German architecture and design after the war.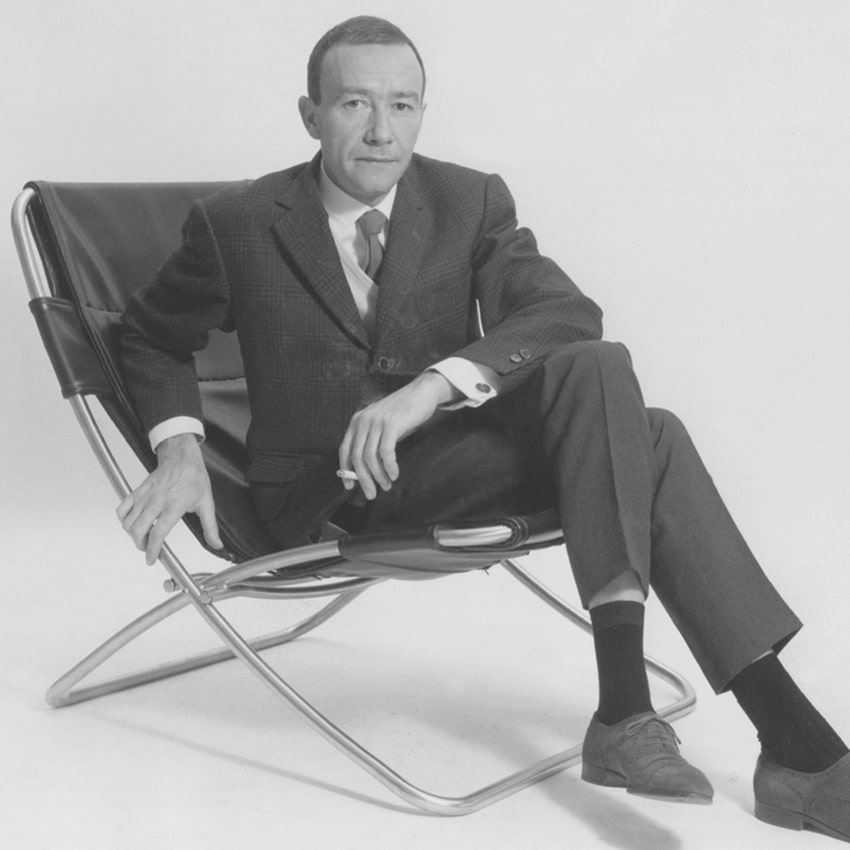 Pierre Guariche
1926-1995
Born in Paris, France. He graduated from the École nationale supérieure des Arts Décoratifs in Paris. In 1951 he established his own design office, pouring particular effort into modern, streamlined designs utilizing new industrial technology. His "tonneau" chair, released in collaboration with major furniture manufacturer Steiner in 1952, was the first French molded plywood chair and was tremendously popular, with its design gaining high praise. Receiving the 1965 René Gabriel prize, which is awarded to designers of innovative yet affordable high-quality furniture, he is a designer who played an important role in the history of French modern design.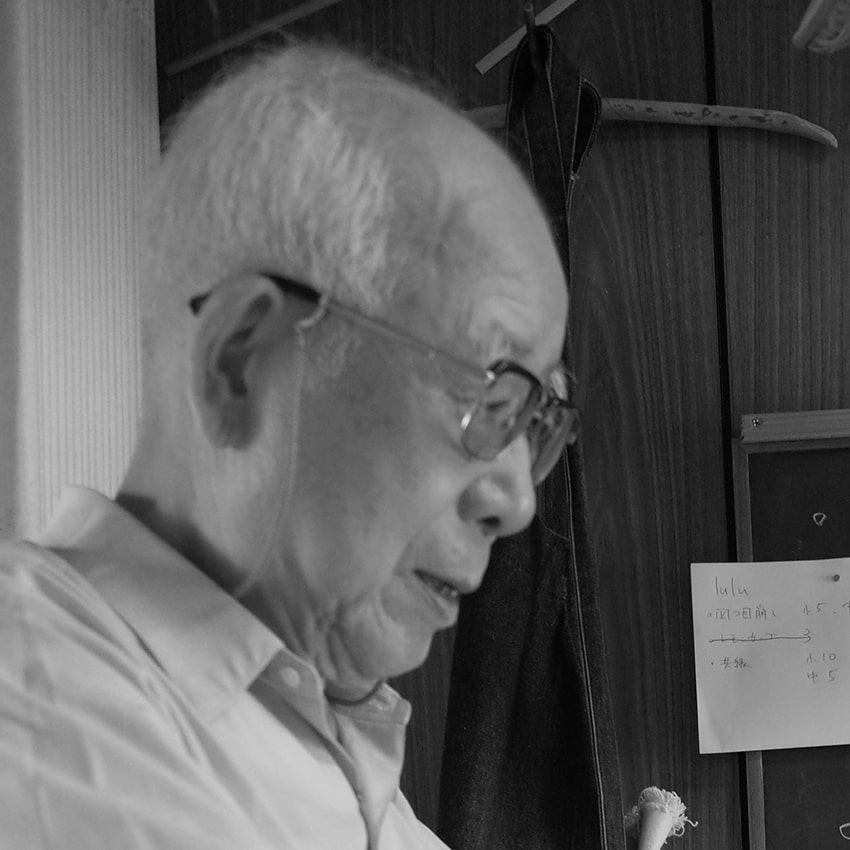 Shosaku Kondo
1927-2021
Born in Niigata Prefecture, he began training in bamboo craftsmanship in 1945 and opened his own studio in 1961. In 1982, he received the Kunii Kitaro Japan Industrial Art Award, which formed the foundation of today's industrial design and brought many new talented people into the world of modern design. Today he is known as the leading authority on lighting made from bamboo. Incorporating the ideas of industrial design, his works which utilize on the characteristics of the materials have a large influence of modern craft design. As a designer, craft artist, and artisan he has received high praise both at home and abroad.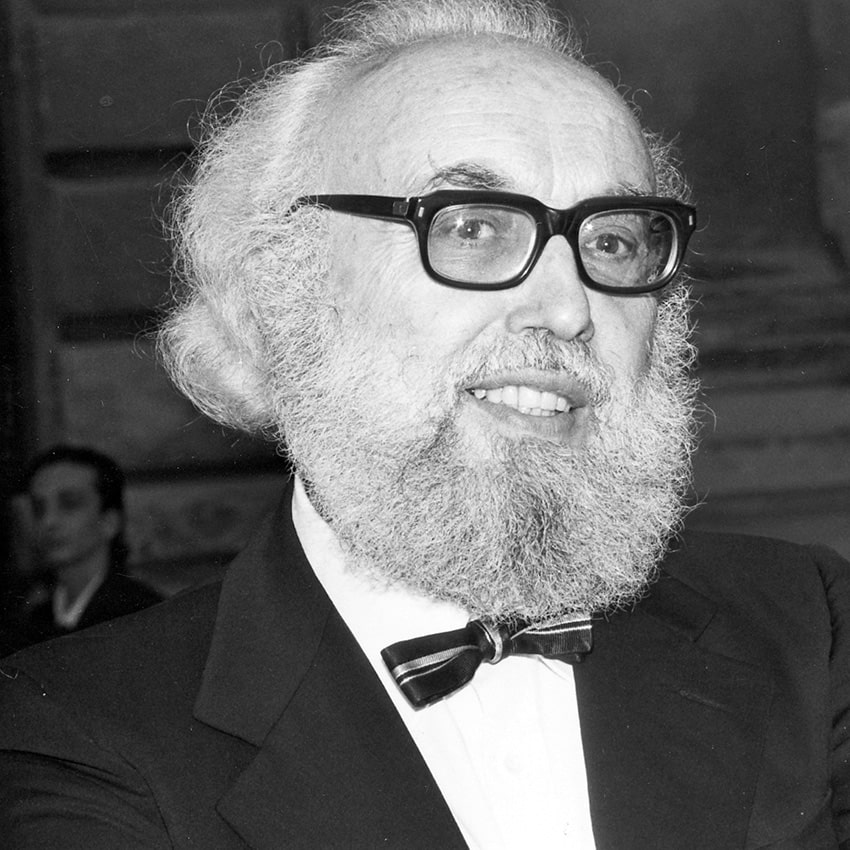 Angelo Mangiarotti
1921-2012
Born in Milano, Italy. Angelo Mangialotti graduated from the Architecture Faculty of the Polytechnic University of Milan in 1948. Introduced by Max Mill, he taught at the Illinois Institute of Technology in Chicago in the US from 1953. In 1955, he came back to Italy and established his own studio. Since then, he has engaged in a wide variety of projects for architecture, sculpture and products for more than a half century. His design works, which are completed by maximizing features of materials, have received many awards in Europe.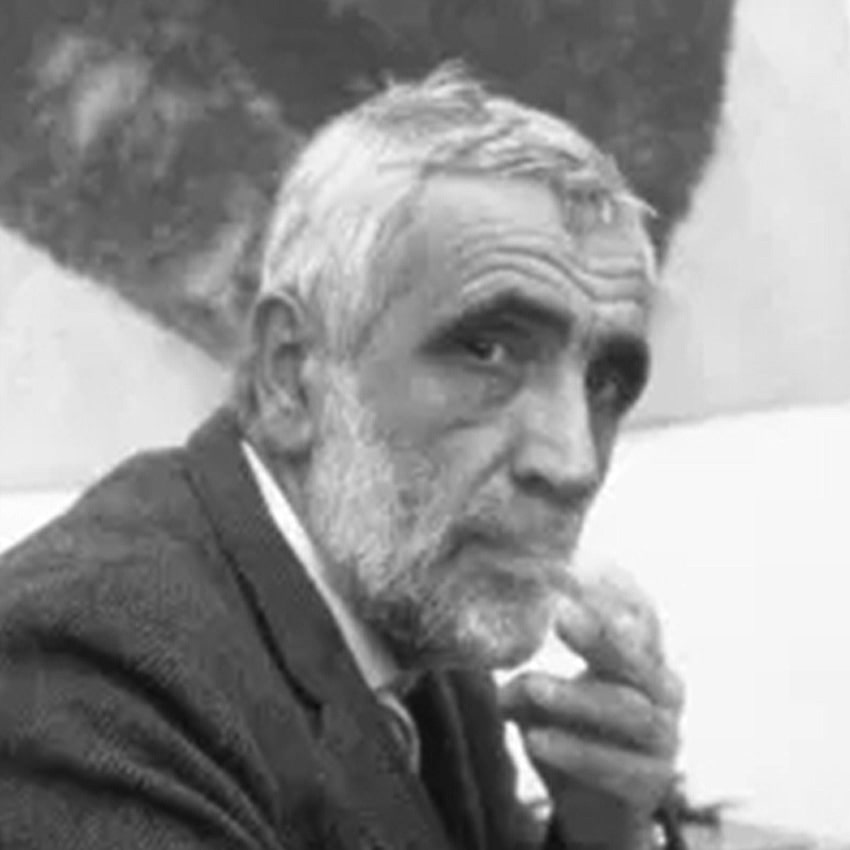 Enzo Mari
1932-2020
Enzo Mari was born in Novara, Italy. After studying at the Brera Academy in Milan, he began working for DANESE in 1957 and was active in various areas, including not only the radical Nuova Tendenza art movement (which he founded) in 1963 and graphic/industrial design fields but also publishing in his capacity as a design theorist and author. While exploring functionalism, he considered the meaning of shapes and technology from a psychological perspective, creating profoundly beautiful designs. A representative Italian designer, Enzo Mari received three Compasso d'Oro industrial design awards during his lifetime.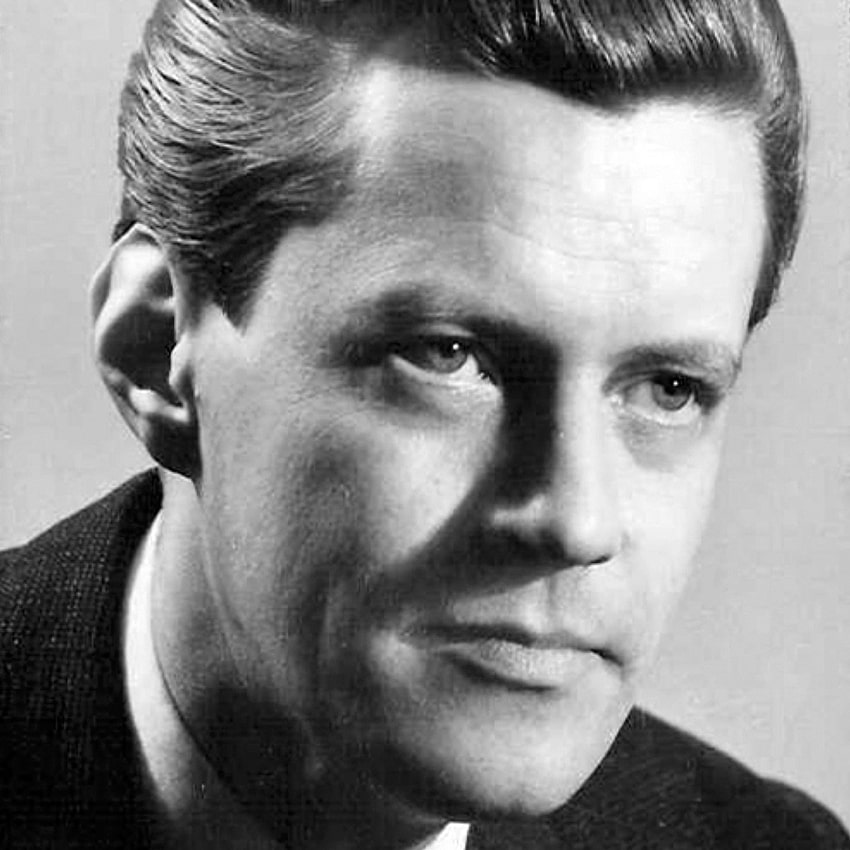 Yki Nummi
1925-1984
Born in China's Hunan province. After graduating from the Institute of Applied Arts in Helsinki in 1950, he became a designer for Orno, a lighting fixtures manufacturer, where he made lights for hospitals and sanatoriums. His "Modern Art" table lamp in 1955 drew attention for its simple design of acrylic material and became one of MoMA's collection. His contributions to the lighting design world have been numerous. One example is his pendant lamp "Skyflyer", designed in 1960, which was nominated three times for the Triennale di Milano.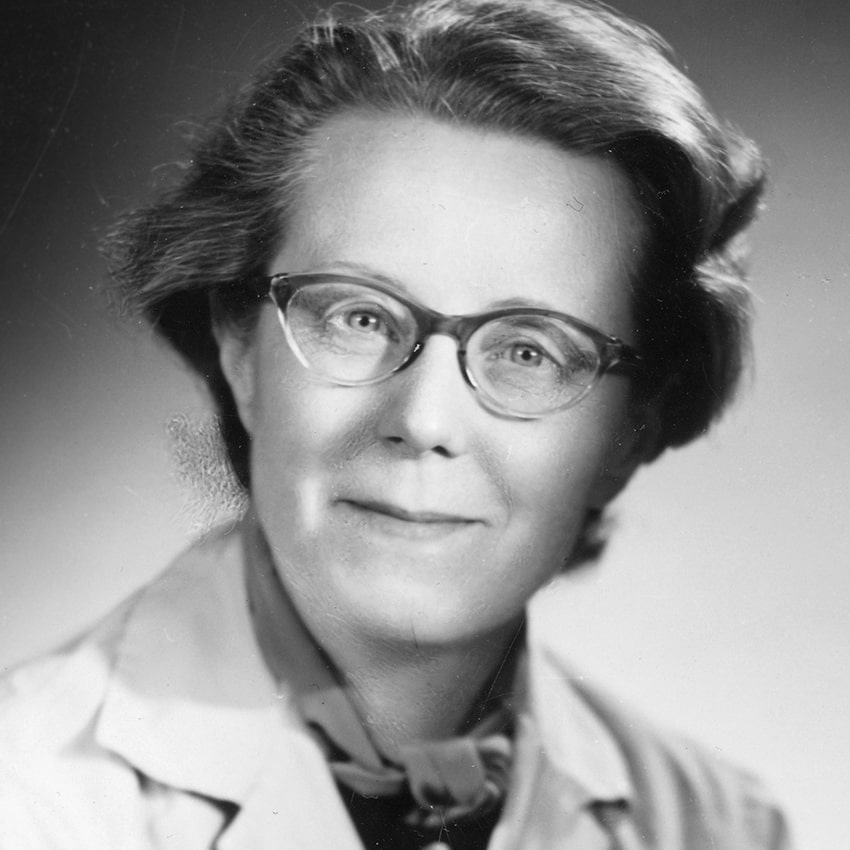 Lisa Johansson-Pape
1907-1989
Born in Helsinki, Finland. She began her career in 1937 working as an interior designer at the Stockmann department store before working for Orno lighting factory as a designer. From 1950 to 1960, she designed pendant lamps and glass vases for Iittala. As a member of the Illuminating Engineering Society of Finland, she is one of Scandinavia's best-known designers. Even today, her works are beloved in homes across Scandinavia thanks to their elegant functionality.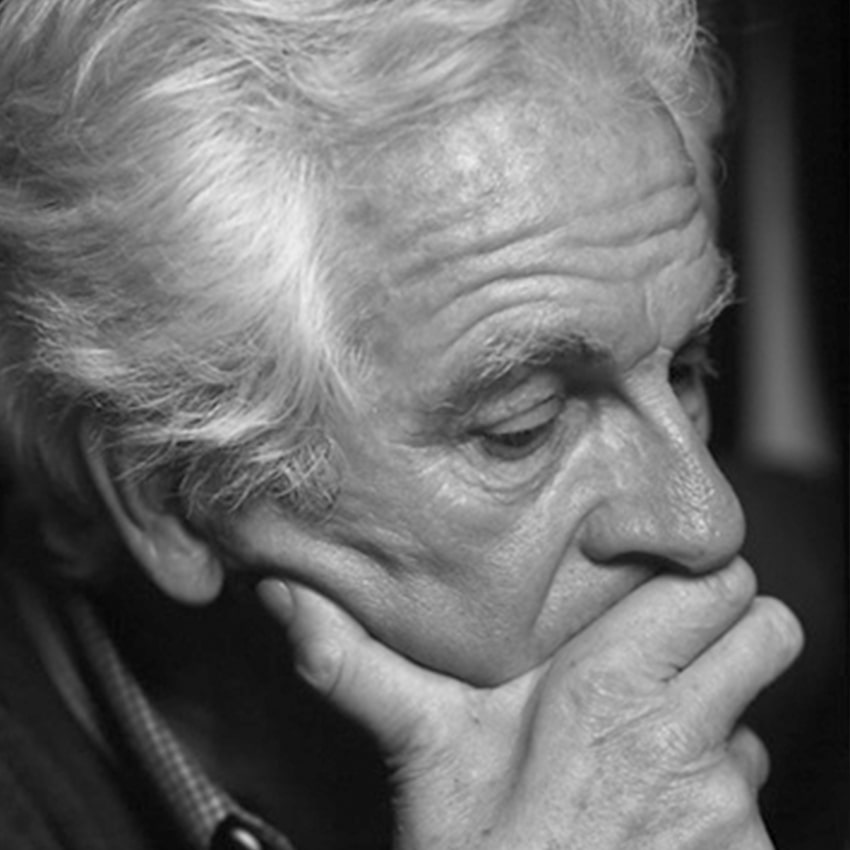 Pierre Paulin
1927-2009
Born in Paris, France. Pierre Paulin studied furniture design at the École Camondo in Paris. In the 50s, he stood out as a designer by presenting many creations from French furniture brands. In the 60s, he presented a series of masterpieces such as the "Ribbon Chair" and the "Tongue Chair" that contributed to the establishment of the brand Artifort in Holland. Winning awards such as the International Industrial Design Award in 1987 and the U.K. Royal Designer for Industry Award in 2009, he is one of France's representative designers.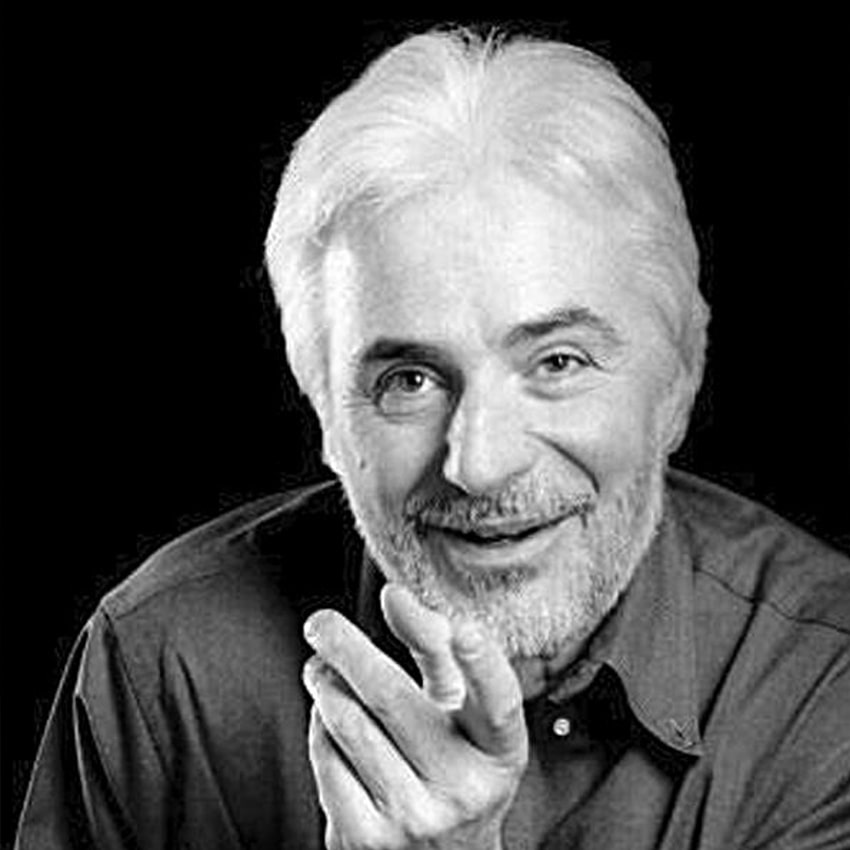 Giancarlo Piretti
1940-
Born in Bologna, Italy. After graduating from the Istituto Statale d'Arte di Bologna, he worked as a designer for Anonima Castelli. In the late 1970s he began collaborating with Emilio Ambasz to jointly create the ergonomic chairs "Vertebra" and "Dorsal", with both these designs receiving Compasso d'Oro and various other industrial design awards. Part of the collection of The Museum of Modern Art, New York, his representative work, the "Plia" folding and stacking chair, is known as a masterpiece of 20th century folding chairs, and continues to be loved throughout the world today.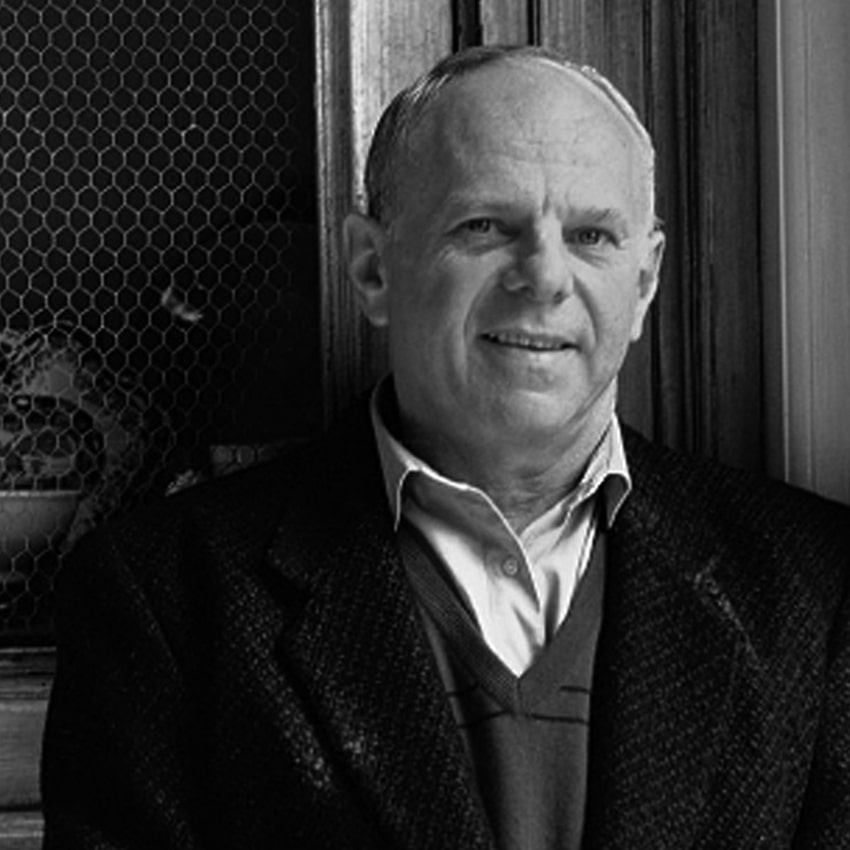 Charles Pollock
1930-2013
Born in Philadelphia, USA. Graduated from the School of Fine Arts in New York. After working in George Nelson's office, he joined the design team at Knoll, where his masterpiece, the Pollock Chair, launched in 1965, became the best-selling executive chair of its time and a huge success. Today, the chair is on display at the Louvre Museum and has earned a reputation as a designer who created enduring masterpieces.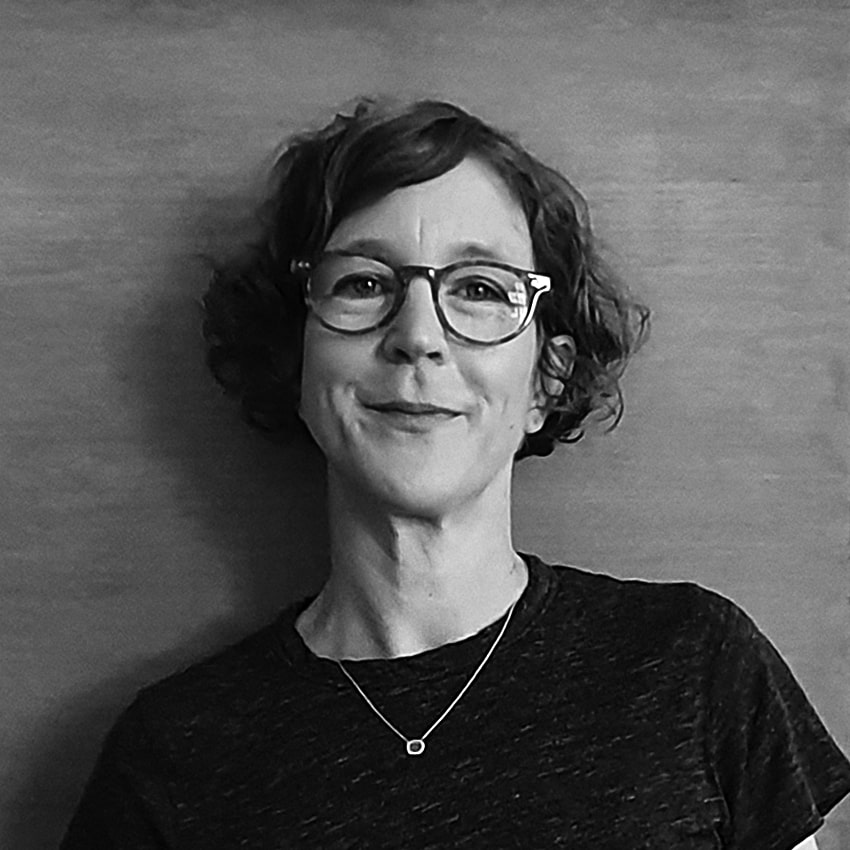 Eleanor Pritchard
After she studied historical science at the university and worked for a publishing company, she re-entered Art College to learn textile. In her own studio in London, she handles wide range of genres, including architecture and fashion. Her works that are inspired from the reinterpretation of mid-century philosophy and aesthetics, while respecting British traditional materials, have been acclaimed not only in England but also worldwide.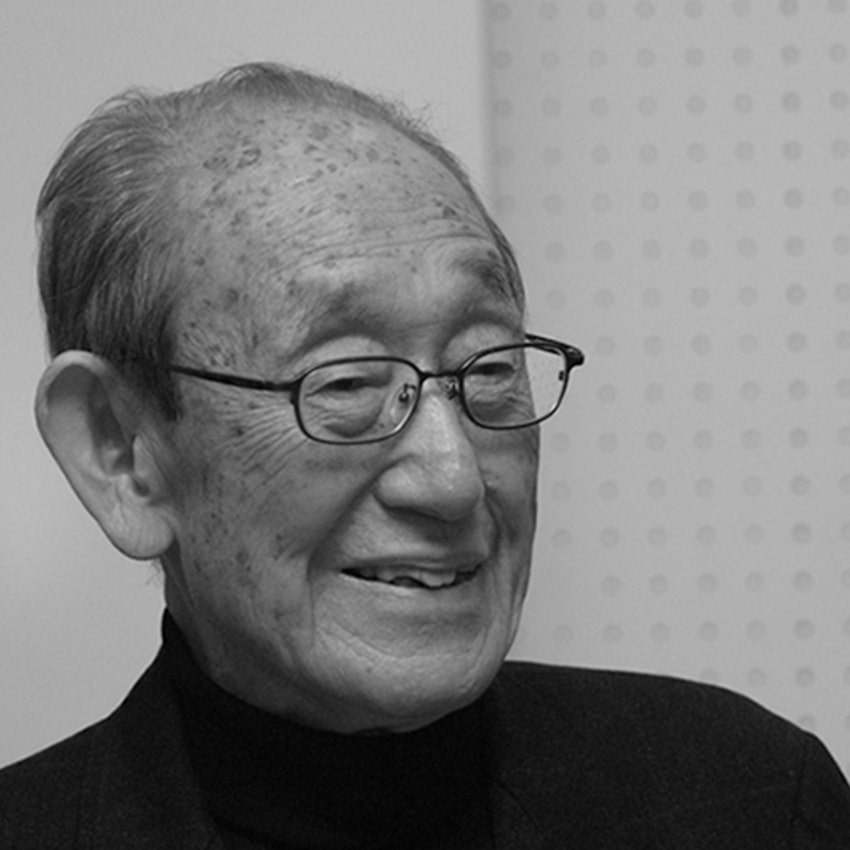 Riki Watanabe
1911-2013
Born in Tokyo, graduated from the Woodcraft Departmentat Tokyo Higher School of Arts and Design (now Chiba University) in 1936, and after joined Gunma Prefecture Industrial Arts Center under the direction of Bruno Taut, established his own design office in 1949. He got famous with the low-cost String Chair "Himo Chair" in 1952. In 1956, he formed the Q-designers, which brought about reforms in the early days of after-war Japanese design by inventing the "Torii Stool" and the "Riki Stool," among others. In his later years, he focused on clock design, and the "Riki Clock," named after his own name and released in 2003, became his masterpiece.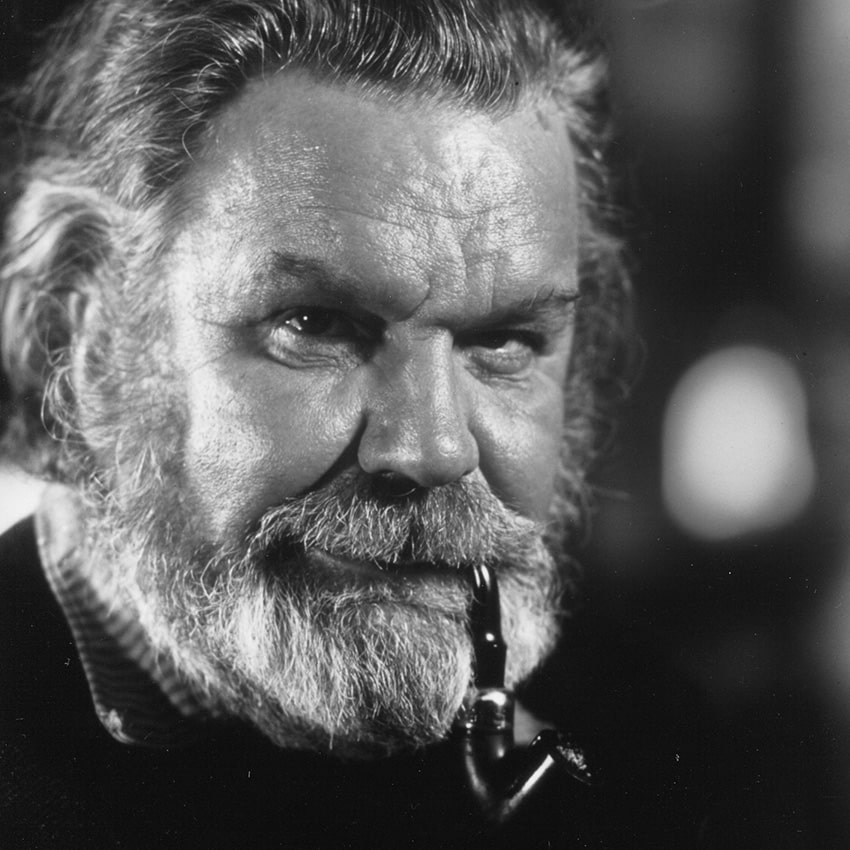 Tapio Wirkkala
1915-1985
Born in Hanko, Finland. While working for an advertising company, he participated in various design competitions and won the first prize in the Iittala glass design competition in 1946, and the Grand Prix in three categories at the 1951 Triennale di Milano. He went on to engage in a wide range of design activities, including Finnish banknotes, commemorative stamps for the Helsinki Olympics, and tableware, as well as working for Raymond Loewy's office and a glass factory in Venice. He has been called the "poet of wood and glass" for his numerous works that skillfully incorporate Finnish nature into his designs, and he has achieved many feats in Finnish craftsmanship.

The mission of nuskool is to collaborate with contemporary designers to create any items or designs that are essential to our times or to the future but do not currently exist, and to pass them on to future generations. Rather than being constrained within the framework of existing items, nuskool aims to produce, through co-creation with young designers, born-in-Japan items that will become enduring masterpieces.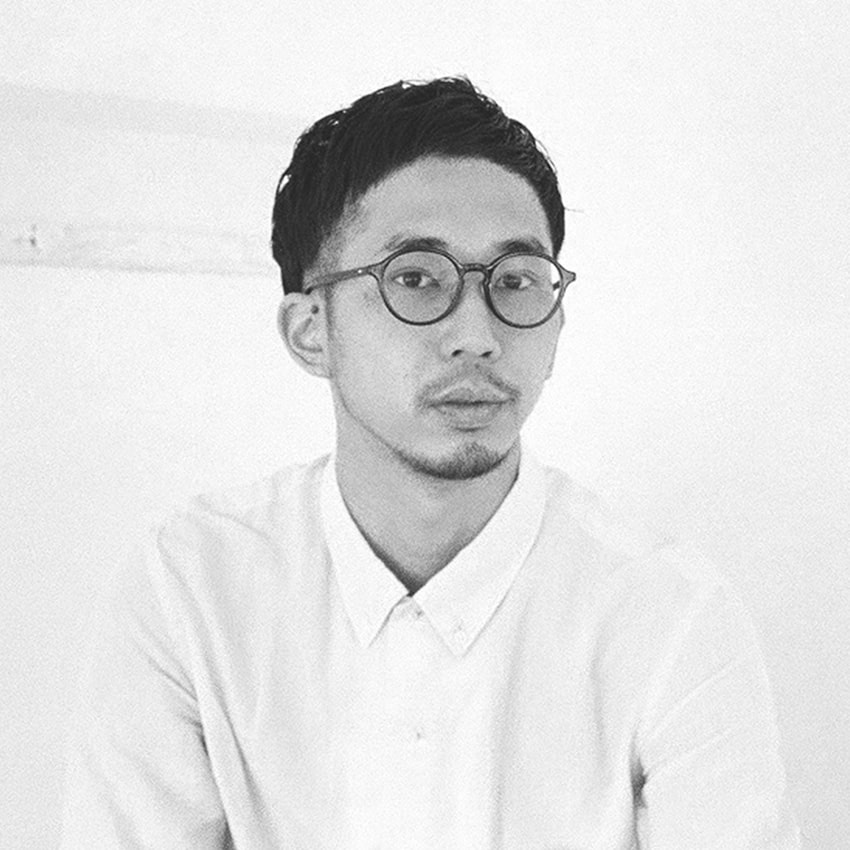 Kenji Ito (MUTE)
1983-
Born in Shimane Prefecture. Graduated Kuwasawa Design School. Formed MUTE in 2008 with Takahiro Umino. In addition to involvement in client work centered on product design at MUTE, he has also been proactivery personally involved in production activities and project exhibitions. Received the GOOD DESIGN AWARD and YOUNG DESIGNER AWARD.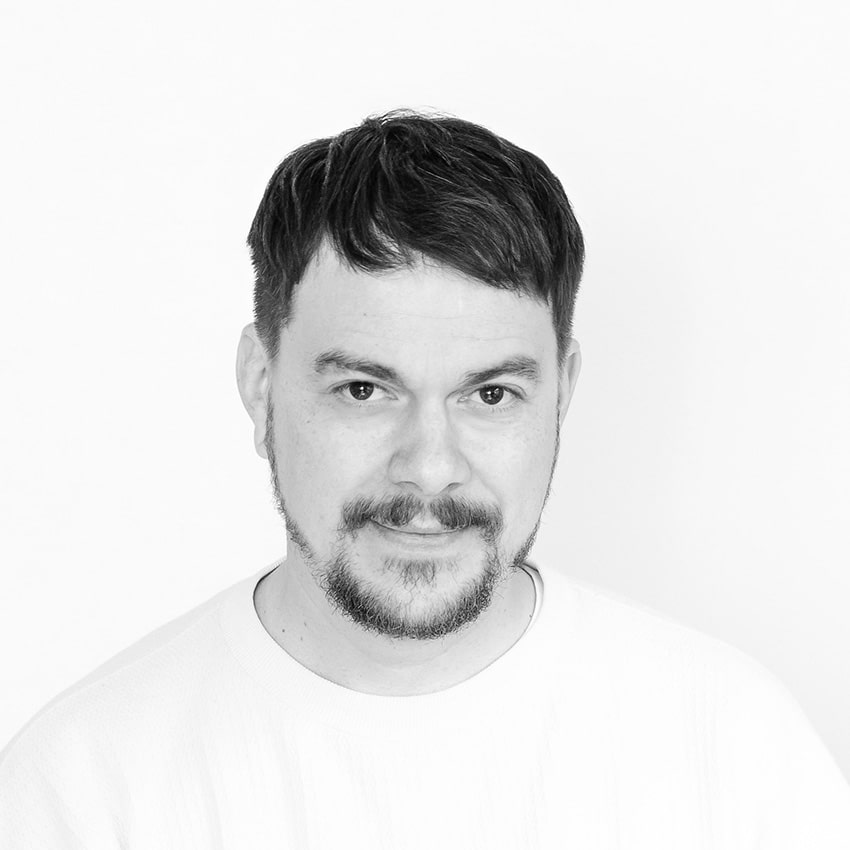 Miska Kuntsi
1979-
Born in Pori, Finland. He obtained his Bachelor's degree in Interior Architecture and Furniture Design from the Lahti Institute of Design, Lahti Polytechnic in Finland, and his Master's degree in Design Products from the Royal College of Art in the UK. After graduating from the RCA, he moved to Japan where he worked as the Senior Designer for Torafu Architects. In 2020 he established his own design studio, DS.MPK, in Tokyo. Today he collaborates with various brands around the world to design interiors, products, and spaces.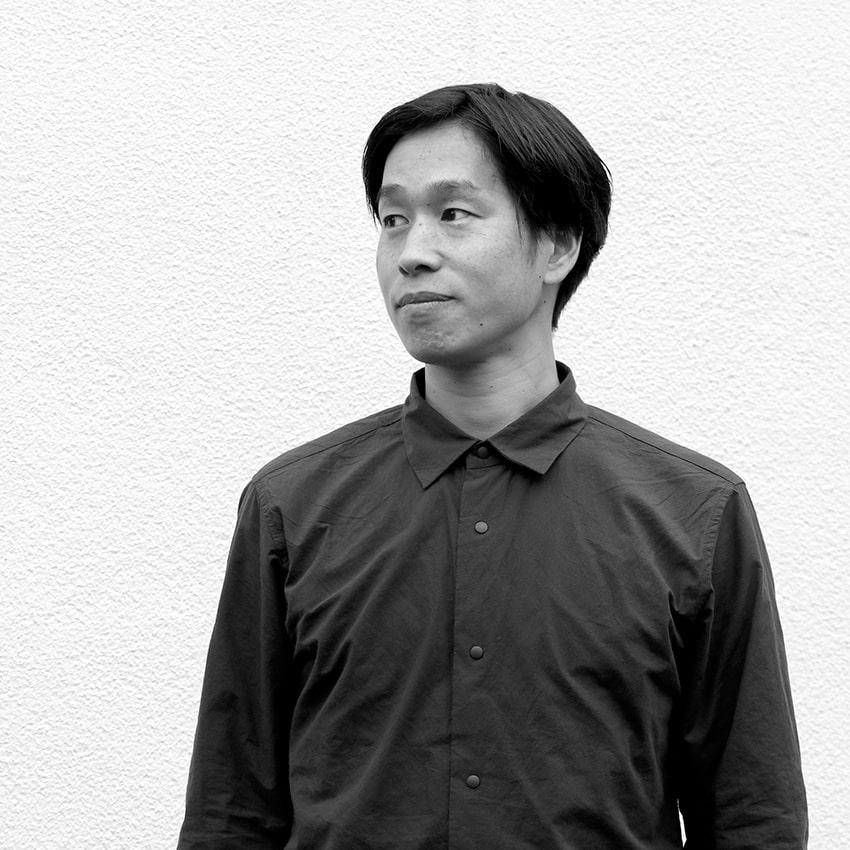 Shuhei Shibayama
1984-
Born in Saitama Prefecture. Graduated from the Department of Architecture, Faculty of Science and Technology, Meijo University. After working as a designer at Tendo Mokko, a furniture manufacture in Yamagata, in the spring of 2014, he began activities under the product label "yama no katachi", which advertises the charms of Yamagata, in the Tohoku region, from the perspective of monozukuri-style manufacturing and craftsmanship. Currently, he is expanding his range of activities with a focus on interiors and furniture, and he engages in interior design and administration at "3CHA WORK", a shared office in Sangenchaya.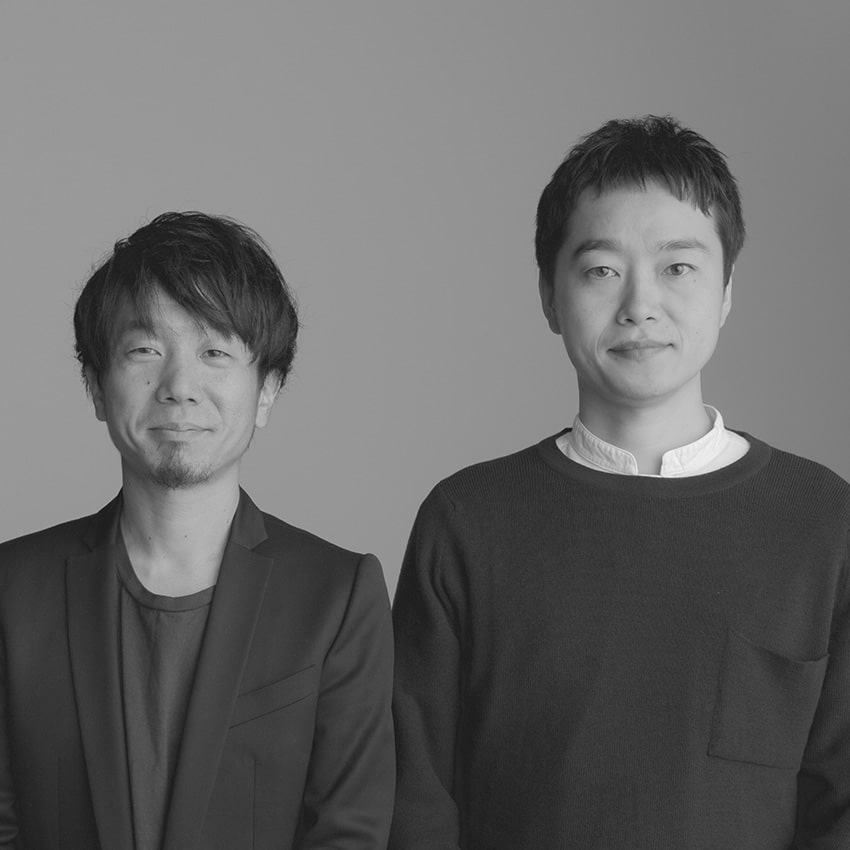 TORAFU ARCHITECTS
2004-
Founded in 2004 by Koichi Suzuno and Shinya Kamuro, TORAFU ARCHITECTS employs a working approach based on architectural thinking. Works by the duo include a diverse range of projects, from architectural design to interior design for shops, exhibition space design, product design, spatial installations and film making. Some of their main works include "TEMPLATE IN CLASKA", "airvase" and "AA STOOL". Their works have received a number of awards such as Red Dot: Best of the Best, and "airvase" was selected for the permanent collection at the Montreal Museum of Fine Arts in 2015.